​
The 15th annual Health, Safety & Environment Report now available
The 2021/22 survey was conducted by interviewing a representative sample of approximately 520 health and safety employees across Australia & New Zealand mid-year in 2021. The findings included in this report are:
Safety, Environment and Workers Compensation sector data across Australia & NZ

Detailed total remuneration breakdown by role, state and sector

Team sizes and planned movements, workplace challenges, hiring criteria, and demographics

Remuneration Survey Podcast Discussion
The Safesearch Annual Employment and Remuneration Report is produced with the valuable input from our HSE community. In this informative interview, ManpowerGroup Australia National HSEQ Manager Karen Barrow discusses many topics central to the report's success. We explore the current Health & Safety market & how the landscape may change in a post-Covid world.
We trust you'll find these insights valuable – listen to the podcast interview below: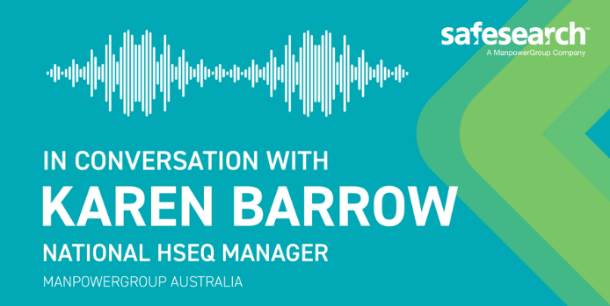 Complete your details to download the report:
​
​